I'm building my Web 3 app idea in public on Twitter.
It will let you:
Look into someone's ETH address
Follow their wallet
Get alerts when they buy an NFT
So far, my app lets you look into someone's wallet.
Here's a (really) rough demo: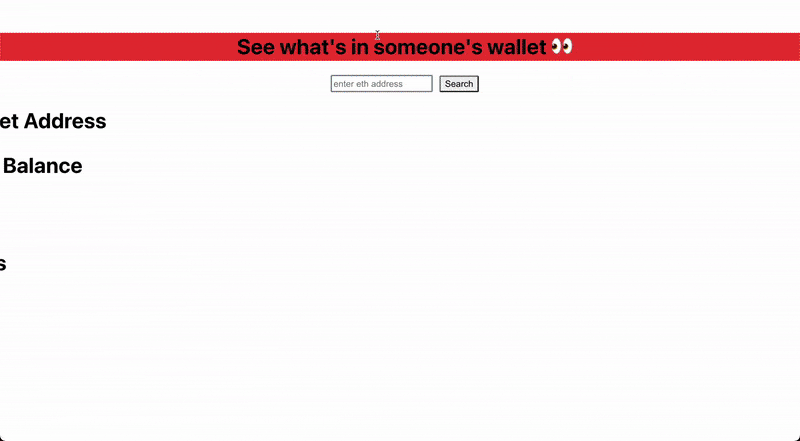 (I used this Twitter influencer's wallet address to show off his CryptoPunk and Cool Cats collection)
This app would be cool because I realized while trading NFTs that it would be useful to follow the wallets of people who consistently seem to choose the "next big NFT".
It would help traders discover NFT projects before they become popular and expensive.
Let's see how this turns out :)
(Update: The app is now live! 🎉. But beware, it's not mobile friendly yet. And, so far I'm just focused on displaying a person's NFT collection to keep the app simple for now.)