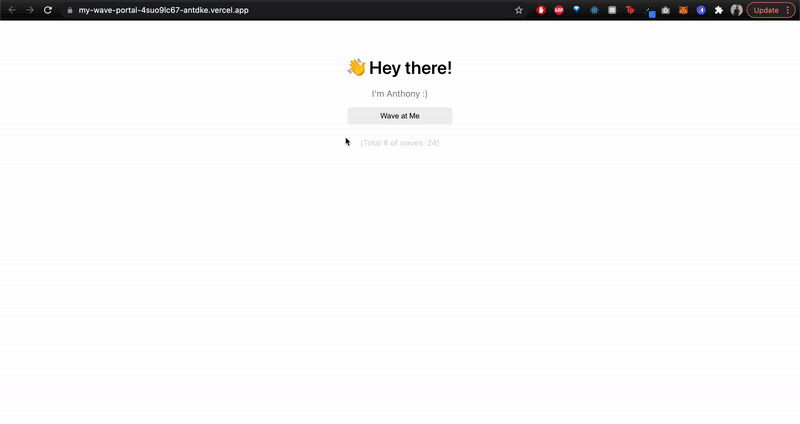 I built this following one of Buildspace's courses.
It's a simple lil app that lets you 'wave' at me (as demonstrated in the gif above).
(Heads up: It's currently deployed to the Rinkeby network. Not Mainnet. So unless you have some Rinkeby Ethereum, you can't wave.)
To wave, you'll need a web3 wallet. It's the same as being authenticated via email, phone number, or Google. Then, when you wave, each one gets stored on the blockchain.
And, if you're able to see it, I have a running count of how many waves I've received through the app.
There's more to the course I'm working through. And there's more that I want to do with this app.
I'm writing this blog post as a mini celebration of what I built. I've written so much web3 code in the past few weeks.
I have so many ideas for cool web3 projects! Stay tuned.
(Update: I completed the course so here's the finished product)